About Champion Schools

The U Got Brains Champion Schools Program is an opportunity for students and staff of New Jersey high schools to develop campaigns to address teen driving safety. Each school develops its own project based on a topic pertaining to teen driving safety. The top three winning schools will each receive $10,000 for their school courtesy of NJM Insurance Group.  Participating schools receive a cash stipend and technical support to assist with their campaigns, and advisors receive professional development hours.  New for this year: Due to COVID and the uncertainty of school schedules, this year's program will challenge teams of students to create social media campaigns and virtual presentations or gatherings that can be shared within their schools and communities and across social media platforms.  This year we will celebrate the good works of the schools and announce the winners at a Virtual Awards Showcase.
Questions? Contact us or call 732-745-0200.
Watch this video to learn more about the Champion Schools Program!

This video was created by the Lenape Regional High School District.

Heads Up, Eyes Forward
Lenape Regional High School District is a 10th year Champion School located in Burlington County.  Their mission is to spread the message of safe driving and the dangers of being distracted. This year they also focused on pedestrian safety.  Their project, "Heads Up, Eyes Forward" continued work from previous campaigns, including the Safe Driver of the Month preferred parking spot project, safe driving PSAs and the creation of posters and t-shirts.  And in honor of the 10th anniversary of the Champion Schools Program, they created Headz Up 10!, a compilation of 10 music video parodies. To continue to reach people beyond their local community, they added 23 new TikToks to their existing social media presence. They were honored to be one of the schools that was selected to be highlighted on Teen Kids News and are proud of their brand that continues to remind drivers to be safe year after year.
DriveSmart@theHeart
Immaculate Heart Academy, located in Bergen County, is a fifth year Champion School participant.  This year they continued to bring attention to safe driving issues through the 'DriveSmart@theHeart' campaign.  The campaign focused on educating the students, faculty members, parents, and the community on the GDL laws.  They hung safety posters throughout the school and participated in the HUMC Safe Teen Driving Challenge which included a poster and T-Shirt Design contest, seat belt checks of students and faculty, and an HUMC ENCARE presentation for driver education classes.  Students with decals received a congratulatory note along with a free Frosty coupon. Cars without decals received a NJ DMV Red Decal flyer.  They provided giveaways during the IHA Pep Rally in the Fall and were featured in a Teen Kids News broadcast.  IHA is honored that the campaign was able to achieve such success in a year that marks the ten-year anniversary of Kyleigh's Law and the improved GDL restrictions.
Click Clack Front and Back
Indian Hills School, located in Bergen County, is a first year Champion School. Their campaign "Click Clack Front and Back" was designed to increase the compliance of teens, adults, and all passengers wearing seat belts in both the front and back seat. They developed a comprehensive strategy to accomplish their goals and spread their message across the community.  The campaign included the use of social media messages, facts, and polls about seat belt safety which they broadcast on morning announcements. They ordered t-shirts to wear at promotional events, worked hard to collect pledges, contacted local police, the mayor, and were featured in Suburban News and NorthJersey.com. The team conducted surveys on seat belt use on social media, their school's website and learning management system. Despite setbacks of COVID-19, the team met 18 times on Zoom with the goal of continuing their campaign and creating an empowering PSA. The dedication and commitment of this first year school to educate their community is inspiring!
Get Started with Our Tools for Schools

To help you become a Champion School for safe teen driving, the following is a collection of content, tools, and resources. Looking for something else? Contact Us »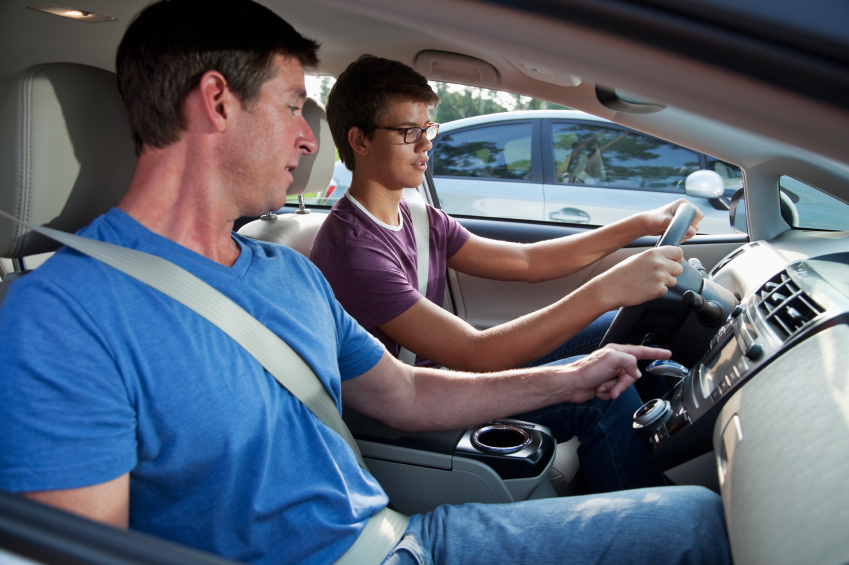 400,000
Students involved over 8 years
Become A Champion Schools Sponsor
The U Got Brains Champions School Program would not be possible without the generous support of our sponsors. In addition to a grant provided by the New Jersey Division of Highway Traffic Safety, we have partnered with other organizations that share our commitment to keeping new drivers safe on the roadways.
Sponsorship opportunities are available for our 2018-2019 U Got Brains Champion Schools Program. Don't miss your chance to be a part of this innovative program.