Safety is a Two-Way Street

During the summer months, there are longer daylight hours and warmer weather resulting in more people walking, cycling, and driving on our roadways. With this increase in traffic, it is important for pedestrians and motorists to focus on sharing the road. During the past several years the number of pedestrian injuries and fatalities have increased. We want to change that and help you be safe this summer when walking, running or cycling in New Jersey.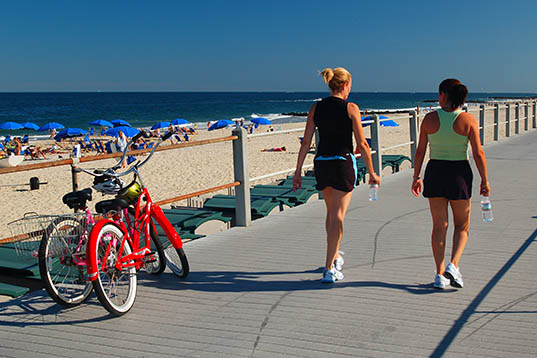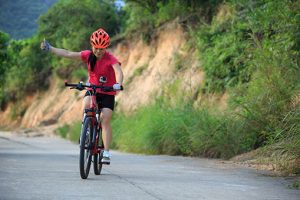 For Cyclists
Signal your direction with hand signals.
Use front and rear lights when riding at night.
Wear a helmet (required for those under 17 in NJ).
Obey traffic laws, including staying right and stopping at red lights and stop signs.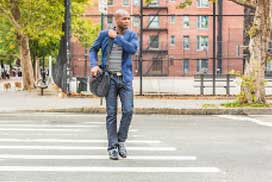 For Pedestrians
Cross at designated crosswalks and intersections, making eye contact with drivers.
Use sidewalks when available; if not, walk close to the curb facing traffic.
Follow WALK/DON'T WALK signals.
Watch for cars entering or exiting driveways and parking lots.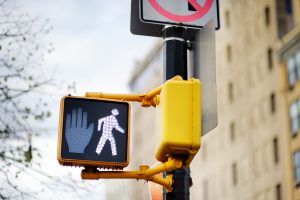 For Everyone

Cross streets in well-lit areas or near crosswalks.
Dress brightly and use blinking lights when walking or cycling at night.
Avoid distractions like phone use and wearing headphones while crossing.
Stay sober to maintain reaction time and balance.
47.5
million people in the US ride their bike annually
193
pedestrians killed on NJ roadways in 2022
5
is the average age when most kids learn to ride a bike
5 Tips for Preparing Your Bike for Summer

As the cold winter weather subsides, our bikes eagerly await the arrival of warmer days. Is your bike ready to hit the road this spring? After months of hibernation in the garage, giving your bike the proper tune-up is crucial. These 5 simple safety tips will ensure a safe and enjoyable ride this season.
Inspect your brakes:

Check brake pad wear and replace if needed. Ensure the pads rest against the rim securely without any looseness.

Assess tire condition:

Examine tread wear, look out for bald spots or cracks, and ensure proper inflation. Refer to the tire's side for recommended pressure range; if it's illegible, it's time for new tires!

Check your wheels:

Ensure proper mounting and alignment of your wheels. Spin each wheel to detect wobbles or hops and listen for brake pad rubbing.

Clean and lubricate your chain:

Use soap, water, or a cleaning agent to remove dirt. Once dry, apply a light oil to prevent rust. Make sure the chain is tensioned correctly and not loose.

Seat check:

Pay special attention to the seat height, especially for kids. Ensure it's adjusted appropriately for comfort and safety.
For a thorough tune up, take your bike to your local bike shop!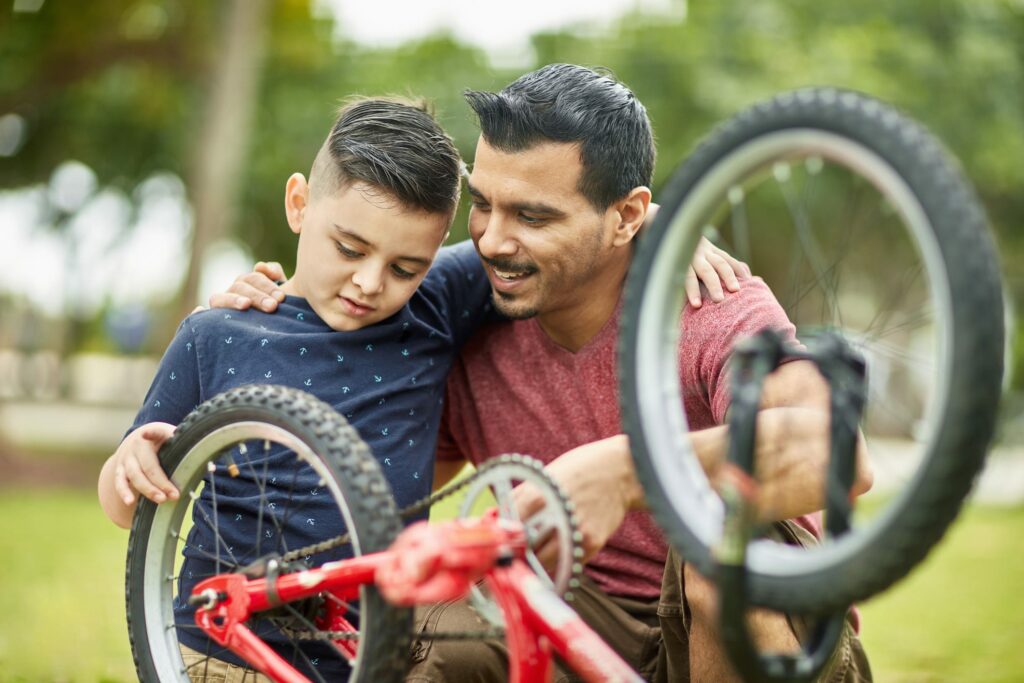 Anyone under 17, must wear an approved helmet. We recommend all ages!
Bikes must be equipped with a bell or horn that is audible up to 100 ft.
Bikes are required to have lights on the front and back, that can be seen from 50 ft.
Obey all the traffic laws and use hand signals so vehicles know where you are headed.
Cyclists should always ride single file, or two alongside each other when traffic is not impeded.
Wearing a helmet to protect your head in the event of a crash is a no brainer. But wait! Before you strap on that helmet on yourself or a child, make sure your helmet:
Is designed for your activity (bicycle helmets are different than those for skateboarding/rollerblading)
Fits properly
Does not have any cracks or defects
Has a SNELL or ASTM seal of approval on it.
Is replaced every 3-5 years
Check out these brochures to learn more about bike safety for you and your kids:
FACT:
75% of pedestrian fatalities occur in the dark. Be extra cautious when walking at night.