Halloween-October 31, 2022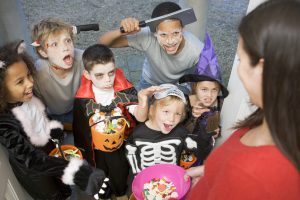 Drive Safely: Drug-impaired driving is illegal everywhere in America, including on every Elm Street and Sleepy Hollow. Not even goblins and ghouls get a pass on this deadly behavior. Save the illegal driving for the witches on broomsticks! Never drive under the influence of an impairing substance.
Remember: If You Feel Different, You Drive Different. Watch the video »
Walk Safely: Halloween is the deadliest night of the year for child pedestrians. Twice as many children are killed while walking on Halloween than any other night of the year.
Keep your goblins and princesses safe on Halloween by following these simple safety tips:  https://www.safekids.org/infographic/infographic-halloween-safety