About Motorcycle Safety
As a motorcyclist you know that any traffic collision can become life threatening. One of the most common and devastating consequences of a crash is a traumatic brain injury. NJ Smart Riders, presented by the Brain Injury Alliance of New Jersey and sponsored by Rider Insurance, highlights the precautions both drivers and riders can take to share the road: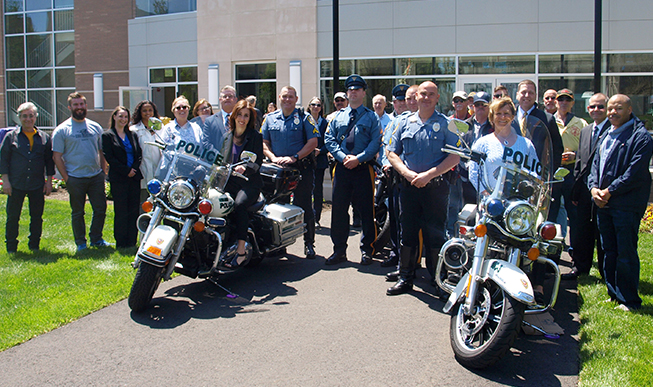 percentage of motorcycle riders that use a helmet
average age of NJ motorcycle owners
percentage of motorcycle owners are male
thousand motorcycle owners in NJ
Smart Gear
An unhelmeted motorcyclist is 40 percent more likely to suffer a fatal head injury and 15 percent more likely to suffer a nonfatal injury than a helmeted motorcyclist when involved in a crash. Wearing a Department of Transportation (DOT) – approved helmet can significantly reduce the risk of brain injury, and even save your life. New Jersey has a mandatory helmet law that requires motorcyclists to wear a protective helmet with either a neck or chin strap that is reflectorized on both sides, while riding. It's a rider's best defense against an injury or worse… a fatality.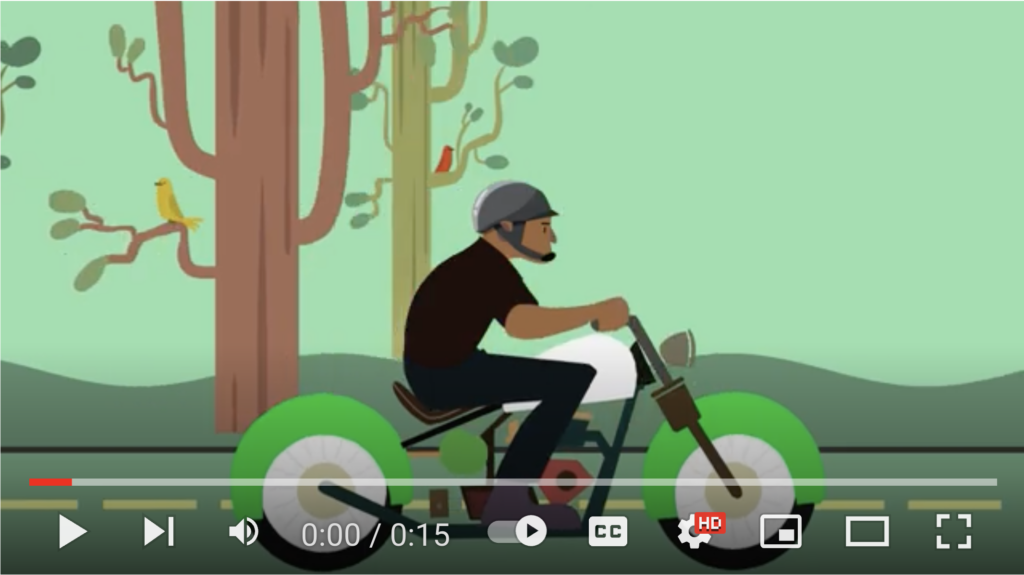 Helmets reduce the risk of death by 30 percent. Your DOT-approved helmet should:
Weigh approximately 3 lbs.
Have 1 inch of polystyrene foam
Have sturdy chin straps
Have a label on the outside-back of the helmet with the letters "DOT"
Have a label on the inside that includes manufacturer, model number, helmet size, MM/YY manufacture date, materials and owner information
Be replaced every 5 years, or after any kind of crash
Does your helmet pass the safety test? Find out here>
| | |
| --- | --- |
| | Full-face helmets cover the entire head and most of the face. A clear acrylic visor slides over the view port to block out wind, rain and dust and to ease eye fatigue. These helmets are considered the safest in terms of protection, as they cover the widest area of the head and face. |
| | Three quarter shell helmets are similar to full-face helmets, except they do not cover the face. The shell extends from the brow over the cranium to the base of the neck and forward over the ears. These helmets afford much of the same protection as full-face helmets. |
| | Half shell helmets cover only the top half of the head. Though they weigh the least, half shell helmets don't cover the ears, offer the least wind resistance and offer the least protection. |
| | Modular helmets are a combination of the open-face motorcycle helmet and the full-face motorcycle helmet. This style helmet permits the wearer to raise the helmet's chin bar out of the way, allowing the rider to simply remove a barrier without removing their helmet. There are many manufacturers making DOT-approved modular helmets. |
Learn how and why helmets work… and how to choose the right one for you!
The only thing between you and the road is your protective gear!
Eye Protection: Make sure you have an approved shield on your helmet or wear a pair of goggles/safety glasses with a Z rating. Keep your shield or glasses clean and scratch-free.
Reflective Clothing: Wear reflective clothing and apply reflective stickers or tape to parts of your motorcycle.
Jackets & Pants: Leather jackets and pants or outerwear with rigid "body armor" inserts offer the most protection from abrasion
Gloves: Well-fitting, full-fingered leather gloves
Footwear: Over-the-ankle boots that fully cover your feet, made of strong leather with rubber soles and good tread design
Hearing Protection: Use disposable foam earplugs or reusable custom-molded devices for noise reduction.
Be sure to check your motorcycle before every ride and stay on top of routine maintenance.
When buying a motorcycle, look for antilock brakes and traction control. These safety features can help you avoid or survive a crash. Always check your motorcycle before you go:
Make sure your headlight works and is on day and night
A modulating headlamp is more visible than a standard lamp. Consider installing auxiliary lighting or running lamps in addition to originally equipped lights. LEDs are becoming more popular over conventional incandescent bulbs and are often found on newer motorcycles. After-market LED bulbs can also be purchased to replace standard bulbs. LEDs last up to 10 times longer than incandescent bulbs, emit 40-50% more intensity, use less voltage and do not generate heat. Replacing a motorcycle's OEM bulbs with LEDs can help increase the visibility of brake lights and turn signals.
Check your tires and tire pressure regularly.
Slightly underinflated tires can drastically reduce a rider's ability to brake and corner and can spell disaster in wet conditions.
– Clean your sidewalls with mild soap to prevent the rubber from degrading
– Clean your rearview mirror
– Always take along your tool kit!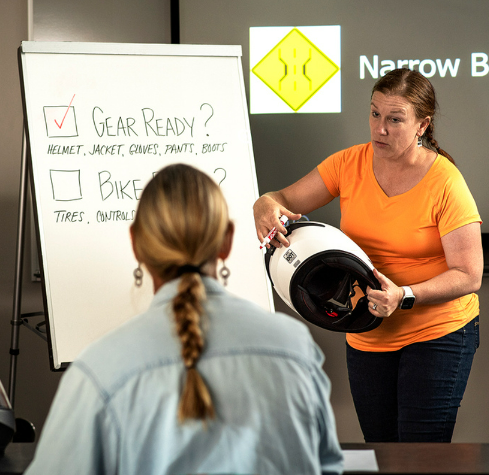 Smart Training
Professional training courses are the best way to prepare riders for challenges on the road. Rider training courses are available at all learning levels through the Motorcycle Safety Foundation (MSF).
Be a life-long learner! Riding courses teach and improve a variety of skills, including:
Hand and foot controls
Effective turning
Braking maneuvers
Proper gear selection
Obstacle avoidance
Traffic strategies
Many insurance carriers offer a discount for completing a certified training course every 2-3 years. Contact your carrier for details.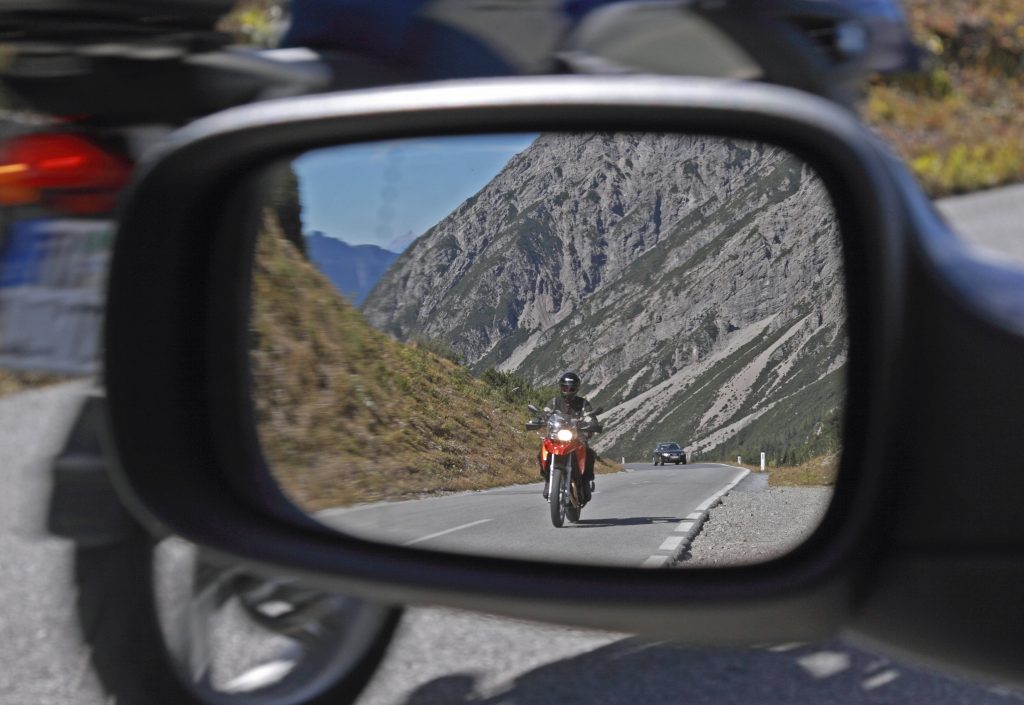 Whether you're getting on a motorcycle for the first time or you've been riding for years, there's a motorcycle course to help you improve:
Basic Rider Course (BRC) – For the new rider, the BRC provides you with five hours of in classroom-style instruction and prepares you for 10 hours of hands-on riding exercises in a controlled, off-street environment. Learn more >
Basic Rider 2 (BRC2) (formerly the ERC) – The BRC2 will enhance your mental and physical skills and enable you to better respond to unexpected road and traffic situations.   You may be eligible for a two-point reduction from your driving record and a defensive driving course credit from your insurance company (check with your insurance carrier).
Advance Rider Course (ARC) – A one-day course that complements a rider's basic skills and helps with personal risk assessment. The course is beneficial for riders on any type of street motorcycle.
Street Rider Course 1 (SRC1) – For newly licensed riders, it is designed to be the first street riding experience under the supervision and guidance of a Rider Coach. The program includes classroom activities to improve perception, and has practice time on basic riding skills.
Street Rider Course 2 (SRC2) – Enhances the basic skills and strategies that are provided in SRC1, and adds time/mileage to the on-cycle experiences in a local area. This program is for riders who wish to delve deeper into the perceptual strategies of street riding.
NJ Training Providers
Location(s)
Phone
Barb's Harley Davidson
926 Black Horse Pike
West Collingswood Hts.
(856) 456-4141
Bergen Harley Davidson and Buell
124 Essex St, Rochelle Park
(201) 843-6930 ext.170
Central Jersey Rider Training, Inc.
• Atlantic Cape Community College, Mays Landing
• Mercer County Community College, West Windsor
1-877-308-2578
Fairleigh Dickinson University
1000 River Road, Teaneck
1-800-338-3887
Harley-Davidson/Buell of Ocean County
300 Route 70, Lakewood
(732) 367-7000
Joint Base McGuire-Dix-Lakehurst*
Joint Base McGuire-Dix-Lakehurst Lakehurst, NJ
*Military and DOD Card Holders ONLY
(732) 323-2525
Motorcycle Riding Centers
• Riverdale National Guard Armory, Riverdale
•W Orange Armory, 1315 Pleasant Valley Way, West Orange
(201) 787-0661
Motorcycle Rider Training Inc.
Raceway Park, 230 Pension Road, Englishtown
(732) 905-7448
Rider Education of New Jersey
• Warren County Technical School, Washington
• County College of Morris, Randolph
• Raritan Valley Community College, North Branch
• Piscataway Vo-tech, Piscataway
• Brookdale Community College, Lincroft
(732) 572-0800 or 1-800-8WE-RIDE
Rider Training Of NJ at Camden County College
200 College Drive, Blackwood
(856) 374-4955
The Riding Academy of NJ, Inc.
2 Shady Street, Paterson
(973) 742-2300
Motorcycle Training Center
Rowan College at Burlington County
601 Pemberton Browns Mill Road
Pemberton, NJ 08068
732-759-5305