Safety is a Two-Way Street

During the fall months there are shorter daylight hours and new traffic patterns with students back for the new school year. It can take some adjustment for people walking, cycling, and driving on our roadways to focus on sharing the road with one another. During the past several years the number of pedestrian injuries and fatalities in New Jersey have increased. You can help to be safe this fall by following these tips while traveling: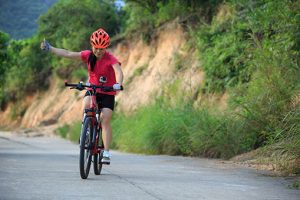 For Cyclists
Use hand signals – so vehicles know which direction you are headed.
Use lights – NJ requires a white light on the front and red light on the back when riding at night.
Wear a helmet – state law requires anyone under 17 to wear a helmet.
Obey all traffic laws– keep right, stop at red lights, and stop signs.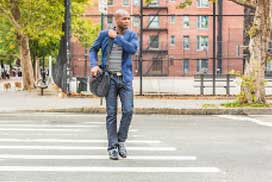 For Pedestrians
Use cross walks and cross at intersections – make eye contact with the driver before crossing.
Use sidewalks when available – if not stay close to the curb and walk facing traffic.
Obey WALK/DON'T WALK signs
Watch for cars – entering or exiting driveways or backing up in parking lots.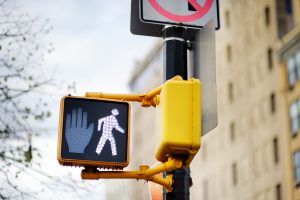 For Everyone

Cross the street in a well-lit area – under streetlights or near crosswalks if available. If not, use your phone as a flashlight and cross at corners.
Dress to be seen – wear bright reflective clothing and use blinking lights when out at night.
Avoid being distracted – by your phone and wearing headphones, especially when crossing.
Avoid alcohol and other drugs – it can slow your reaction time and alter your balance when riding or walking.
47.5
million people in the US ride their bike annually

193
pedestrians killed on NJ roadways in 2022

5
is the average age when most kids learn to ride a bike

Walk This Way!
5 Tips to Stay Safe this Fall
Walking, biking, riding scooters or skateboards is fun and a great way to stay healthy. As the days get shorter and nighttime increases, it is important to remember to practice safe habits.
Find a safe route – map out a safe way to get to your destination ahead of time, some routes may have more sidewalks and less traffic than others.
Better late than unsafe – when we rush we tend to make unsafe decisions, keep in mind the morning rush is much busier this time of year. Stay focused and aware of your surroundings.
Be predictable – always cross at corners and use crosswalks so other roadway users know where you are headed; it may be quicker to cut across to the parking lot but it is not safe!
Ride right – when riding your bike always ride to the right of the road with traffic in a single file if riding with friends.
Moment of silence – when crossing make sure you look up and listen; your eyes and ears are your best defense when walking.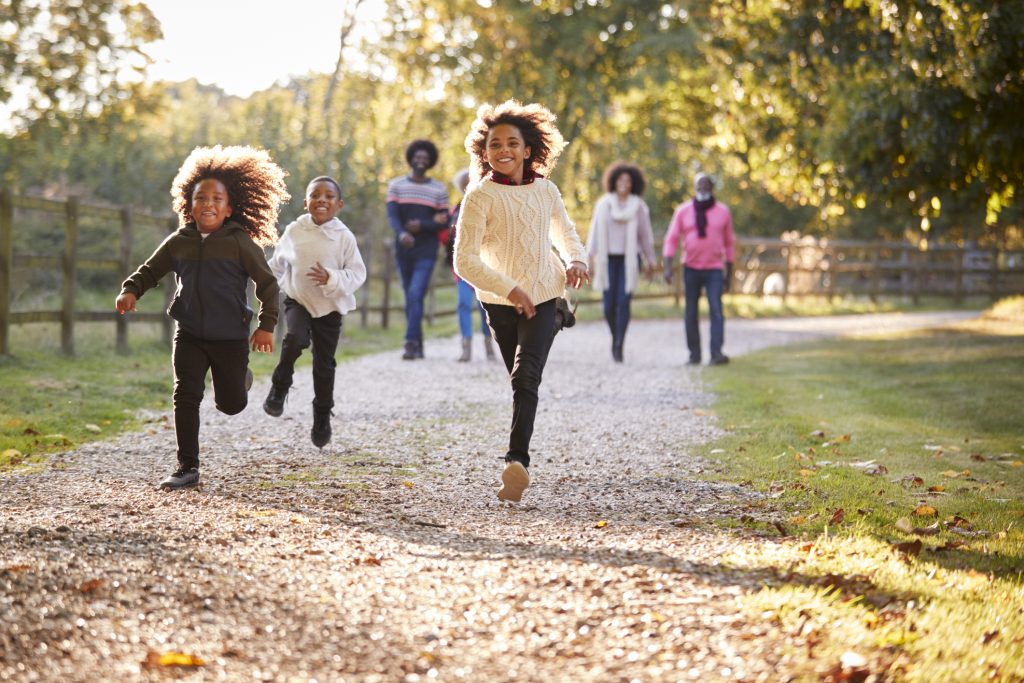 Anyone under 17, must wear an approved helmet. We recommend all ages!
Bikes must be equipped with a bell or horn that is audible up to 100 ft.
Bikes are required to have lights on the front and back, that can be seen from 50 ft.
Obey all the traffic laws and use hand signals so vehicles know where you are headed.
Cyclists should always ride single file, or two alongside each other when traffic is not impeded.
Wearing a helmet to protect your head in the event of a crash is a no brainer. But wait! Before you strap on that helmet on yourself or a child, make sure your helmet:
Is designed for your activity (bicycle helmets are different than those for skateboarding/rollerblading)
Fits properly
Does not have any cracks or defects
Has a SNELL or ASTM seal of approval on it.
Is replaced every 3-5 years
Check out these brochures to learn more about bike safety for you and your kids:
FACT:
75% of pedestrian fatalities occur in the dark. Be extra cautious when walking at night.