Safety is a Two-Way Street

Pedestrians and motorists both share responsibility for sharing the road. Motorists need to watch for pedestrians and pedestrians need to watch for motorists – it's a two-way street! During the past several years the number of pedestrian injuries and fatalities have increased. We want to change that and help you to be safe when walking, running or cycling in New Jersey.  On this site you'll find easy: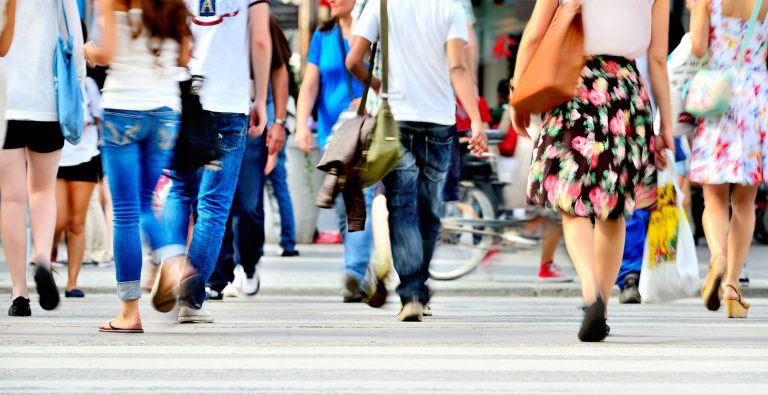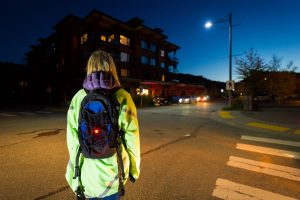 Be Visible
Make sure drivers can see you at all times – especially at night, or in low-light conditions:
Wear light-colored or reflective clothing
Stay in well-lit areas, especially when crossing the street
 Make eye contact with drivers to make sure they see you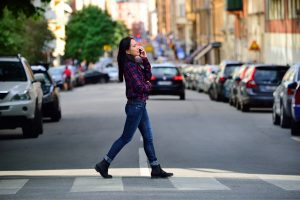 Stay Alert

As a pedestrian, your eyes and ears are your best safety tools. That means:
Put down your phone. Smartphones and other electronics take your eyes and attention off the world around you.
Avoid wearing headphones when walking, biking or running. It's important to hear what's happening around you.
Avoid alcohol –it impairs your judgment and slows your reaction time.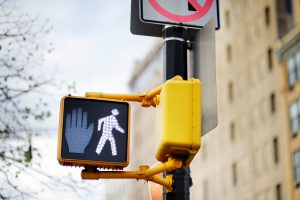 Follow the Rules

Learn and follow all traffic rules, signs and signals. Remember, laws are designed for your safety:
Cross at crosswalks. If there isn't one, find a well-lit spot and wait for a long gap in traffic to cross safely.
Use the sidewalk! If there's no sidewalk, walk on the far side of the road facing traffic to be visible.
Avoid walking along highways where pedestrians are prohibited.
Obey WALK/DON'T WALK signs.
165
pedestrians killed on NJ roadways
66
percent of U.S. runners run on roadways
5
is the average age when most kids learn to ride a bike
While injuries can happen anywhere, be especially cautious when riding on roadways where most bicycle-motor vehicle collisions occur. Follow these tips:
Always wear an approved bicycle helmet (head injuries are the greatest risks for cyclists!)
Obey all the traffic laws and use hand signals so vehicles know where you are headed
Wear protective and reflective clothing for best visibility
Make sure your bicycle has a headlamp if riding at night
Keep your eyes and ears open – avoid using headphones and smartphones
Wearing a helmet to protect your head in the event of a crash is a no brainer. But wait! Before you strap on that helmet on yourself or a child, make sure your helmet:
Is designed for your activity (bicycle helmets are different than those for skateboarding/rollerblading)
Fits properly
Does not have any cracks or defects
Has a SNELL or ASTM seal of approval on it.
Is replaced every 3-5 years
Check out these brochures to learn more about bike safety for you and your kids:
Youth, under the age of 17
are required to wear an approved helmet in NJ
when cycling, roller skating, in-line skating, or skateboarding.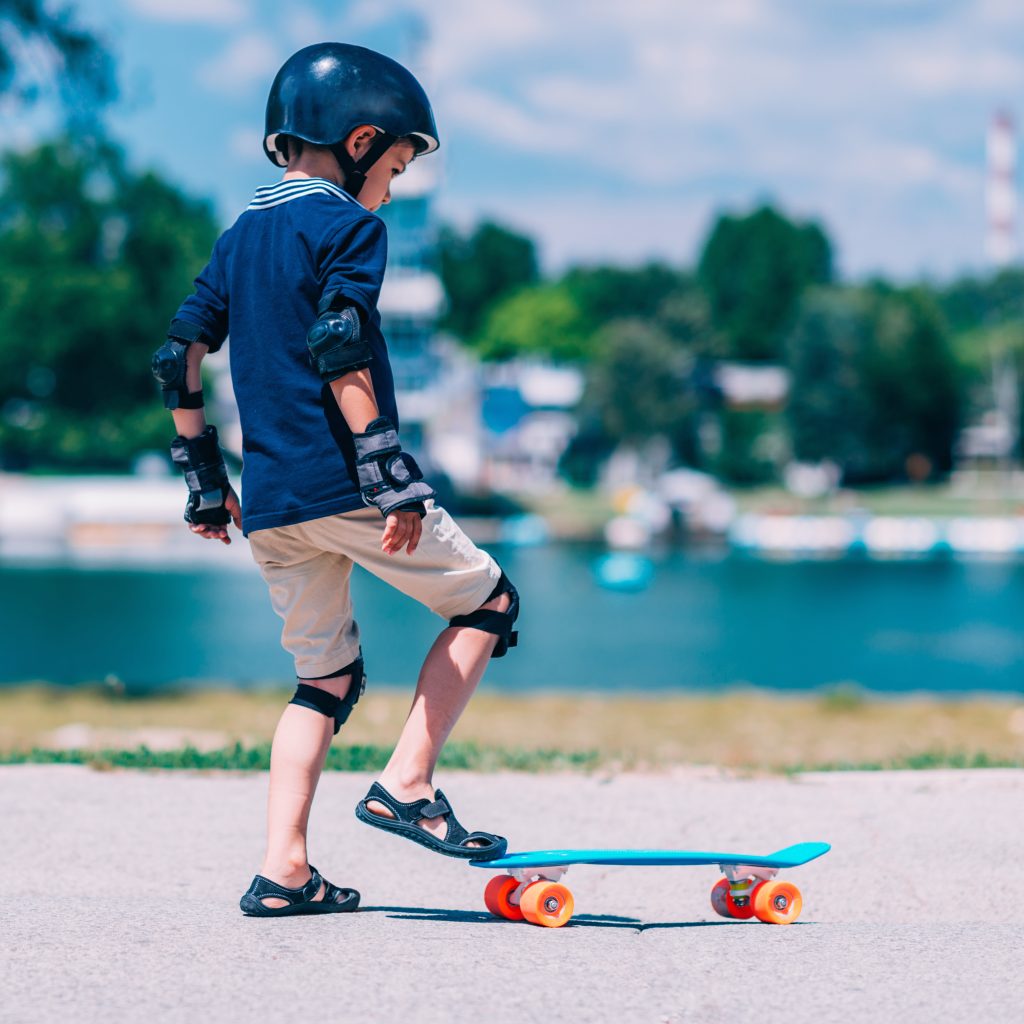 As a motorist, be mindful of pedestrians at crosswalks and intersections as well as in downtown areas where pedestrians tend to jaywalk – randomly crossing in the middle of a block or in crowded areas and event venues.
When driving always keep your eyes open for different types of pedestrians, including:
Children – especially near schools, playgrounds and neighborhoods
Dog walkers
Skateboarders
Runners and walkers
Bicyclists
Seniors and others with assistive devices such as canes, walkers or wheelchairs
Workers
School crossing guards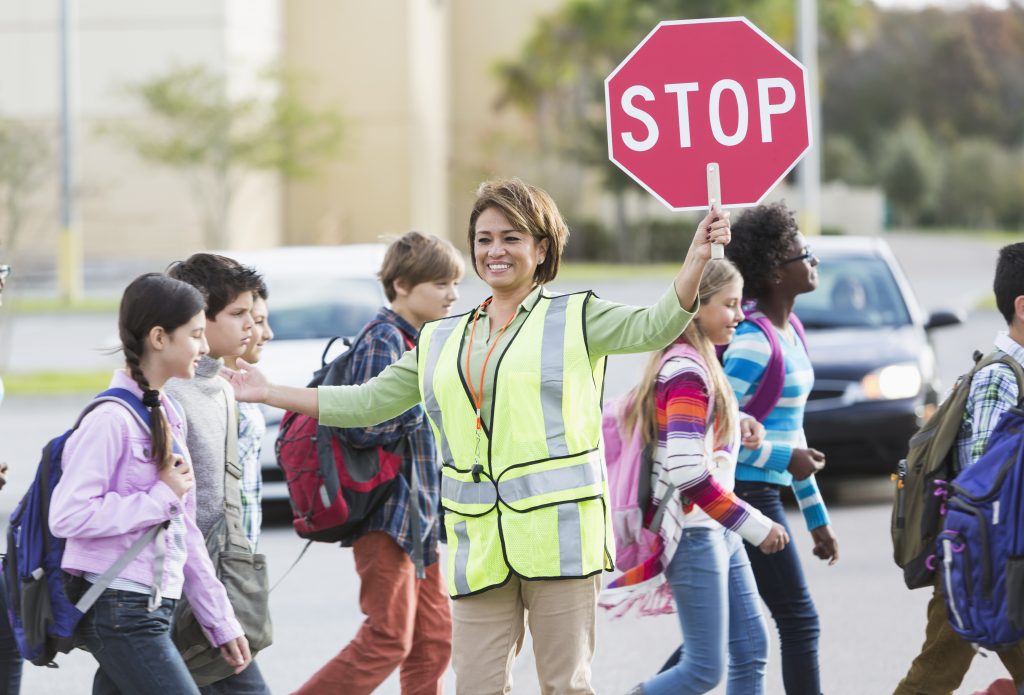 Whether you have kids you bring to school or you are just passing by one, parents and motorists have a responsibility to help ensure the safety of children and teens, "student pedestrians" – especially in school zones! Stay alert and following these safety tips:
Use designated drop-off and pick-up areas and do not cross lanes to pass.
Obey the posted speed limits (25mph or lower in some areas)
Watch for students crossing outside the designated areas (especially when they are running late!)
Look for and obey crossing guards directing students and traffic
Don't forget, students may be wearing headphones or using smartphones while walking.
Parents: Learn more about school zone safety for your kids >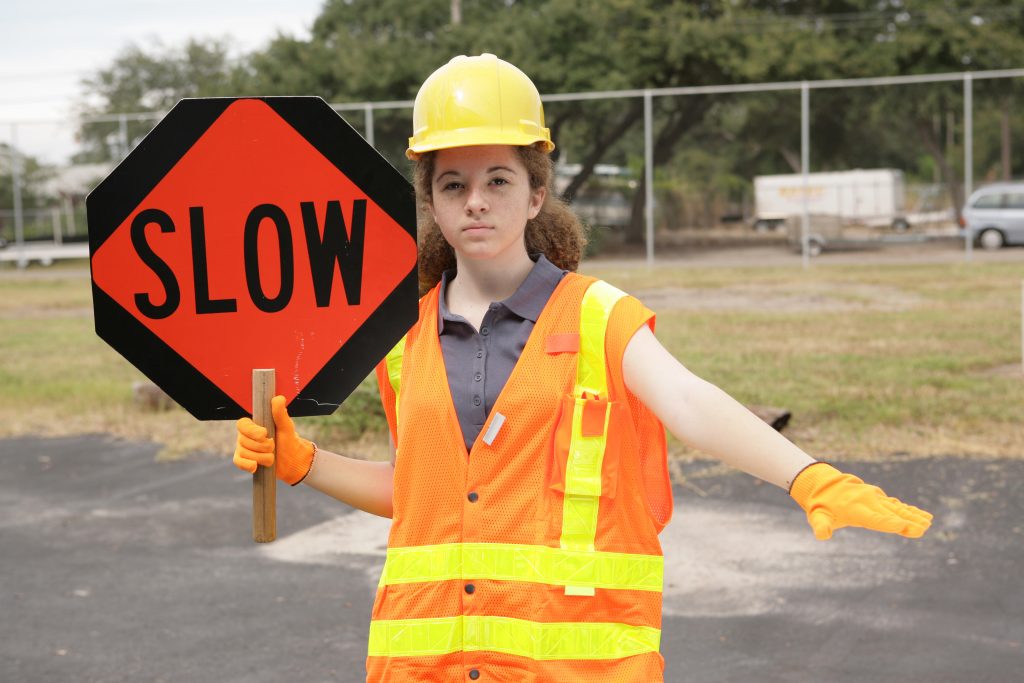 From construction workers to landscapers — lots of people work on and near roadways. Make sure you "Give them a Brake" by slowing down and allowing space for them to work safely. In many cases these workers are using equipment that may prevent them from hearing vehicles coming. Keep your eyes out for:
Sanitation workers
Landscapers
Tow-truck operators
Police & Emergency Responders
Crossing guards
Utility workers
Construction workers
Mail/package carriers