About Champion Schools

The Brain Injury Alliance of New Jersey is proud to host the 14th Annual U Got Brains Champion Schools Program.  This program offers an opportunity for students and staff of New Jersey high schools to develop campaigns to address teen driving safety. Each school develops its own project based on a topic pertaining to teen driving safety. The top three winning schools will each receive $10,000 for their school courtesy of NJM Insurance Group.  Participating schools receive a cash stipend and technical support to assist with their campaigns, and advisors receive professional development hours.
This year: We will celebrate the good work of the schools and announce the winners at the Annual Showcase, in May, 2024
Questions? Contact us or call 732-745-0200.
BHS Safe Drivers Club
Bergenfield High School is a first-year Champion School that developed a pedestrian safety campaign to educate its student body about the importance of the pedestrian push button while crossing the street safely. Their goal was to get the pedestrian signal changed in front of their school because five students got into crashes at that intersection since 2017. They held an assembly on pedestrian safety, made aluminum signs, involved the DPW, and displayed safety signs in their five elementary schools. These metal signs will remain in their town for years reminding drivers to be safe. Bergenfield High School also worked with their mayor and police to get approval for the signage. Lastly, these students created a music video with their chorus group and dance team to run on the morning announcements to discuss pedestrian safety to the Bee Gee's song Stayin' Alive. 
SAAD Club

Delaware Valley Regional High School has been involved with the Champion Schools Program for eight years, focusing on spreading awareness of issues regarding distracted driving. Delaware Valley Regional High School created a PSA video for the NJM PSA Video Contest as the focal point of their Champion Schools Program project. Their PSA, called "Get There Alive, Just Drive," focused on NJ GDL Laws. The students added a QR code with the link to their PSA to help track the number of viewers. To date, they have over 480 views! In addition, they ordered car air fresheners with their slogan and logo to hand out to their school and community, including carwashes, to help spread their safety messaging further. Their campaign was displayed in their school's newspaper, the Facebook pages of Prevention Resources as well as eight other community pages throughout their county and neighboring county. 
Traffic Safety Youth & Advisory Board
West Orange High School has been with the Champion Schools Program for six years, continuing their same focus on pedestrian and bicycle safety, GDL awareness, and addressing the dangers of speeding and distracted driving. This year, the four committees of the Traffic Safety Youth Advisory Board worked together to create a Traffic Safety Festival.
The day involved bike lessons and bike safety skills for elementary school children, educating the residents about the recently passed Safe Passing Law, creating a mural, a Vision Zero workshop, two bike giveaways and helmet giveaways. The Interact club volunteers helped with face painting and Benji's Food Truck provided the food. The Pedestrian Safety Murals created by the attendees will be permanently displayed at the Washington Elementary School or the children's section in the West Orange Public Library. 
Missed the showcase?  Watch the replay here to see all of our Champion Schools highlights and the prize winners revealed!
Get Started with Our Tools for Schools

To help you become a Champion School for safe teen driving, the following is a collection of content, tools, and resources. Looking for something else? Contact Us »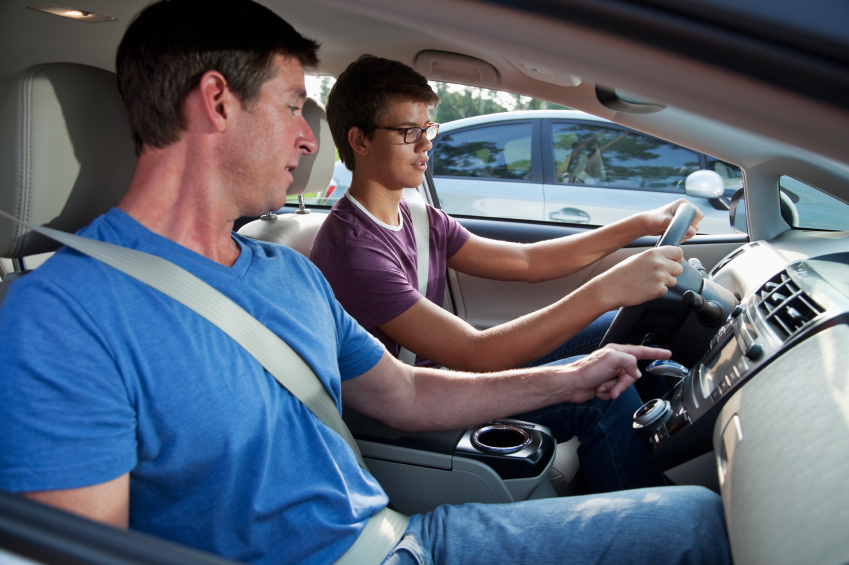 Become A Champion Schools Sponsor
The U Got Brains Champion Schools Program would not be possible without the generous support of our sponsors. In addition to a grant provided by the New Jersey Division of Highway Traffic Safety, we have partnered with other organizations that share our commitment to keeping new drivers safe on the roadways.
Sponsorship opportunities are available for our 2022-2023 U Got Brains Champion Schools Program. Don't miss your chance to be a part of this innovative program.