Avoid Distractions

Use a "do not disturb" setting or app on your mobile phone to silence your phone and prevent you from seeing or responding to messages.
If you must contact someone – pull off the road to a safe location and park first.
Eat before or after you drive. Food spills are a major cause of distraction.
Limit the number of passengers and activity inside the car.
Enter your destination in the GPS before you leave.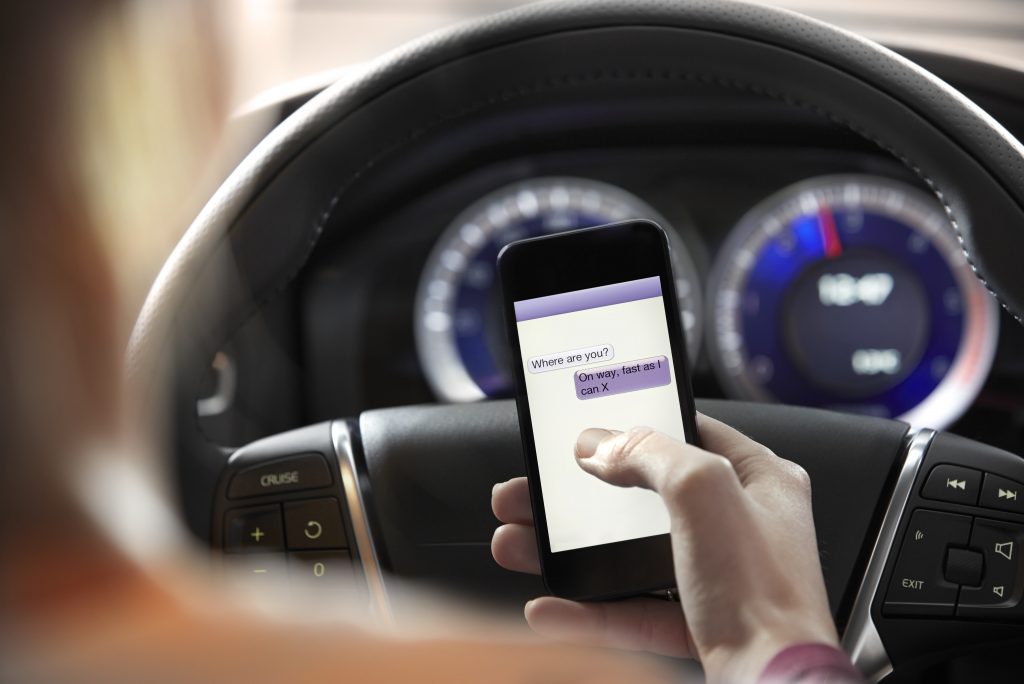 Stay Alert
Don't drive under the influence of drugs or alcohol. Pick a designated driver or call for a ride.
Feeling drowsy? PULL OVER. Do not drive faster to try and get there sooner. If possible, take another driver with you, so you can switch when one of you gets tired.
Watch for debris, road construction, animals and pedestrians.
Watch your Speed

Allow extra time for traffic or construction delays
Use your cruise control – to maintain the speed limit especially on longer highway trips
Maintain a safe distance – at least 1 full car length from the vehicle in front of you.
Slow down in construction areas, school zones and areas of lots of pedestrians. 25mph or less in school zones!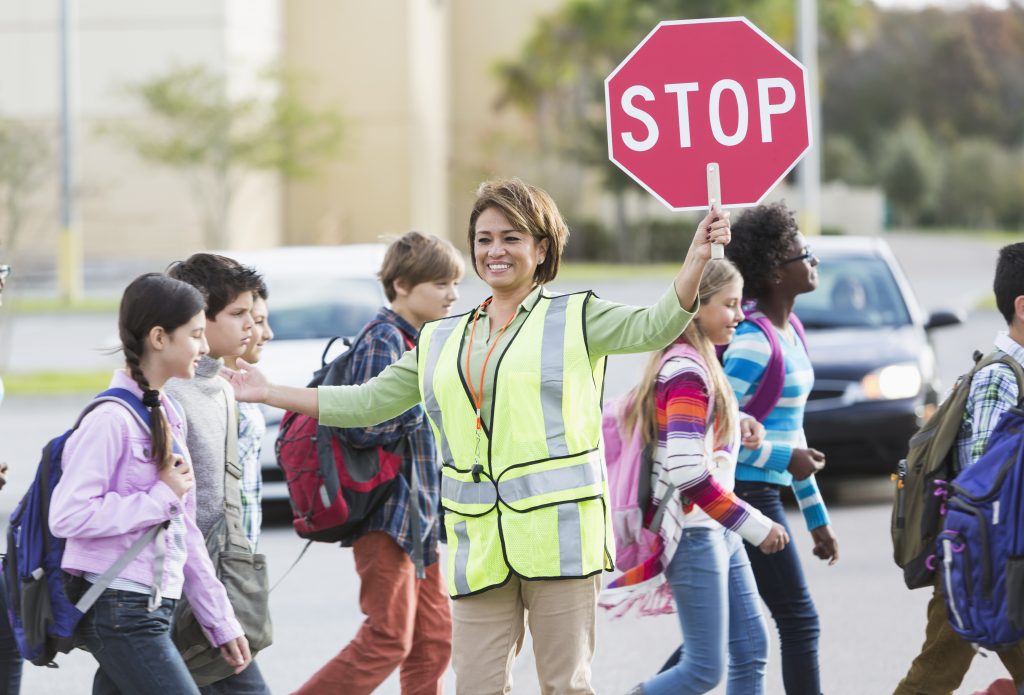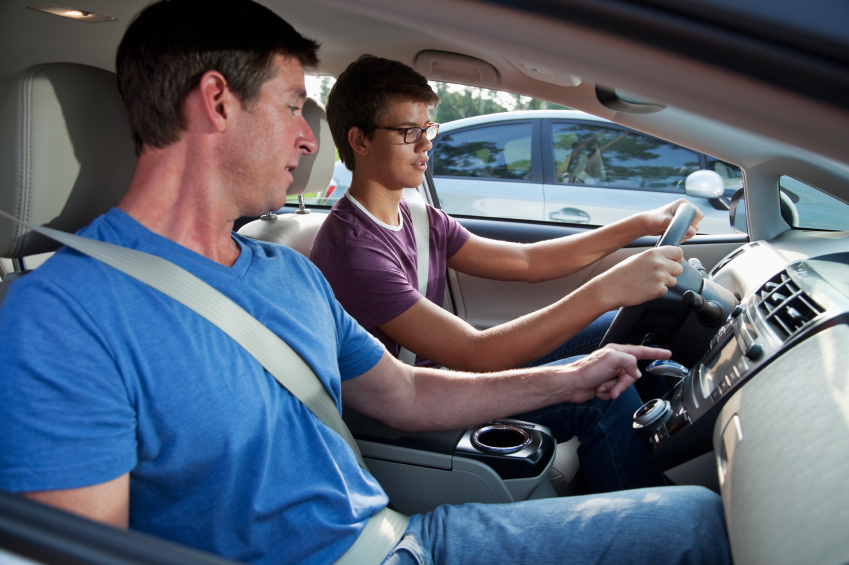 Obey the Laws

Wear your seatbelt and make sure all passengers buckle up
Use your directional when turning or changing lanes
Move over for emergency vehicles to pass
Pay attention to traffic signs and speed limits
Expect Traffic & Construction

Plan Ahead – expect delays and plan an alternate route during rush hours, community events, road construction and inclement weather
Avoid Distractions – never text or email while driving
Give Yourself Some Space – keep 3 seconds (at least a full car length) between you and the vehicle in front of you
Don't Weave – switching lanes to try to get a few car lengths ahead is dangerous
Keep Your Cool – listen to music, audiobooks or pull over, stretch your legs and take some deep breaths
Don't Stare/Rubberneck – resist the urge to sneak a peek, keep your eyes on the road
Slow down and pay attention – obey road construction signs and/or flaggers directing you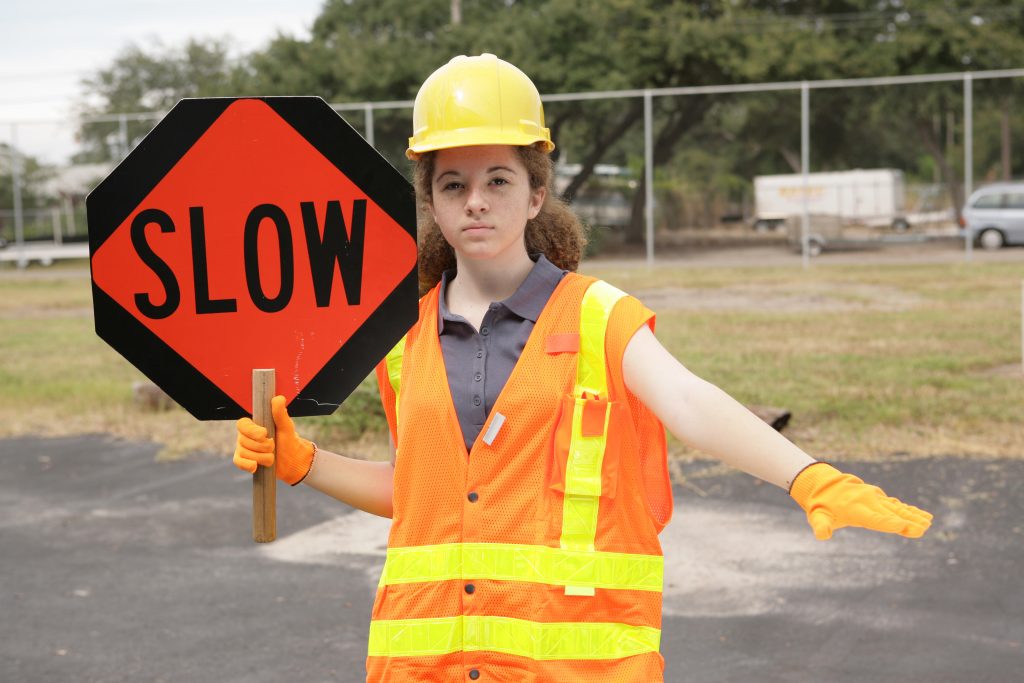 Distraction is a factor in 60% of teen crashes