About Champion Schools

The U Got Brains Champion Schools Program is an opportunity for students and staff of New Jersey high schools to develop campaigns to address teen driving safety. Each school develops its own project based on a topic pertaining to teen driving safety. Participating schools receive a cash stipend and technical support to assist with their campaigns; and advisors receive professional development hours.
This program is presented by The Brain Injury Alliance of New Jersey. Funding is provided by The New Jersey Division of Highway Traffic Safety with support from founding sponsor, New Jersey Manufacturers Insurance Company and platinum sponsor, The Allstate Foundation.
Questions? Contact us or call 732-745-0200.
Watch this video to learn more about the Champion Schools Program!

The Final Ride
St. Joseph High School in Metuchen is a 7th year school and first-time grand prize winner.  Their campaign, "The Final Ride", addressed the issues of driving under the influence and worked extensively with community partners to implement their program.  They modeled after the "Every 11 Minutes" program, which depicts the lives lost through impaired driving by identifying how many students lose their lives in these crashes.  Students organized the filming of the video, working with their community and they live streamed the event for parents and others who could not watch in person.  Additionally, they were featured on News 12 and in their local papers.  Their campaign concluded with a trial and subsequent sentencing of the impaired driving student and testimonials from students and parents discussing the great impact of the program. Through their involvement in the Champion Schools Program, St. Joseph's High School developed a SADD chapter to help sustain the driving safety messages they have developed over the years.
Shift into Focus
Buena Regional High School is a 5th year Champion School located in Atlantic County. Their goal was to target as many people as possible to spread the safe driving messages of staying focused as a driver, passenger and pedestrian and to educate young drivers about the importance of complying with the GDL laws. This year's project, "Shift into Focus", built upon previous campaigns and added new ideas to reach more people, including elementary students. Some of their many community-wide activities included spreading their safety messages to over 2,000 athletes at track & field relays, and attendees at Buena Pride Day, participating in the Hero Walk, coordinating a Save-A-Life Expo at school, teaching pedestrian safety lessons to elementary students, hosting a Share the Keys Program, attending a Youth Safe Driving Summit at Stockton University, conducting a safe driving door decorating contest and speaking to their student athletes about a GDL Game Plan. They received a Joint Legislative commendation for their efforts.
Better Left Unread than Dead
John P. Stevens High School is a 1st year Champion School located in Edison, NJ. Students there wanted to make a difference in their school and community by keeping Awareness about Distractive Driving front and center throughout their high school years. Their Better Left Unread than Dead campaign included professional speakers, a public awareness poster project, and a survey to collect data about students' driving habits. The students also emphasized driving safety during prom season. Members of the sophomore class adopted seniors to remind them to be safe on the road. The sophomores hand-delivered letters to their adopted seniors, as well as sent them social media reminders to avoid distractions while driving. The JP Stevens students hope that their driving safety message goes beyond graduation and has a lifelong impact on their classmates.
Get Started with Our Tools for Schools

To help you become a Champion School for safe teen driving, the following is a collection of content, tools, and resources. Looking for something else? Contact Us »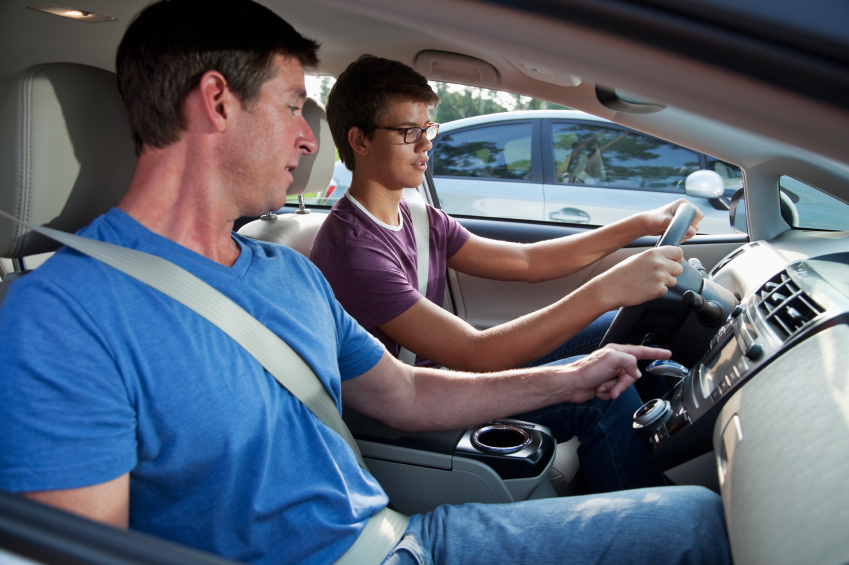 Become A Champion Schools Sponsor
The U Got Brains Champions School Program would not be possible without the generous support of our sponsors. In addition to a grant provided by the New Jersey Division of Highway Traffic Safety, we have partnered with other organizations that share our commitment to keeping new drivers safe on the roadways.
Sponsorship opportunities are available for our 2018-2019 U Got Brains Champion Schools Program. Don't miss your chance to be a part of this innovative program.