Celebrating 10 Years of Champion Schools!
The Brain Injury Alliance of New Jersey is proud to announce its 10th Annual U Got Brains Champion Schools Program for the 2019-2020 school year and we'd like you to be involved! Last year 63 high schools throughout New Jersey competed in this peer-to-peer program where teens teach other teens about driving safety. Over the course of 9 years, we have worked with 145 high schools in all 21 counties and reached over 400,000 students!
What is it?
The U Got Brains Champion Schools Program is an exciting opportunity for students and staff of New Jersey high schools to develop and execute campaigns to address and promote teen driving safety in their communities. Participating schools receive a cash stipend and technical support to assist with their campaigns, and advisors receive professional development hours.  Prizes are awarded to the top schools!
This program is presented by The Brain Injury Alliance of New Jersey. Funding is provided by The New Jersey Division of Highway Traffic Safety with support from our founding sponsor, New Jersey Manufacturers Insurance Group.
Join today and become a Champion School!  Apply Now
Questions? Contact us or call 732-745-0200.
Mellow Yellow
Columbia High School, located in Essex County, is a fourth year Champion School and one of the winners for the Civic Eye collaborative filming of their PSA for pedestrian safety. Columbia High School's campaign "Mellow Yellow" encourages teens as well as adults to slow down at yellow lights. They created a cohesive strategy to raise awareness in their school, community, and online community. The campaign includes an Instagram video announcing the campaign, distribution of Mellow Yellow t-shirts, stickers, and car magnets. They organized a yellow day at school where students competed to wear the most yellow and the winner received a Mellow Yellow t-shirt. Students also signed a pledge to slow down for yellow lights to receive the stickers. They worked with students, law enforcement and the community to create a PSA around this topic and all Mellow Yellow events are advertised on the school's morning news show, Columbia Cougar News. They also publicized their campaign through online media, their social media accounts and on the public access channels.  They are so proud that their PSA will be in local movie theater to play before movies.
25 Saves Lives
Burlington City High School is a 6th year Champion School located in Burlington County.  Their goal was to work as a school and a community for the speed limit to be changed to 25 MPH at ALL times on the part of Route 130 that runs in front of their school.  Their project, "Power Down, Buckle Up-Alive at 25" continued the work from  previous campaigns and the bill that they worked on with their local legislator and testified to in Trenton was signed into law this year by the Governor.  They were also one of the schools that was selected to work with Civic Eye Collaborative to create a professional PSA about pedestrian safety.  The students from Burlington City High School learned important lessons about the value of advocating for what you believe in and working hard to attain your goals.  Their win is dedicated to the memory of Antwan Timbers, their friend and classmate who was killed while crossing Rt. 130 in 2016.
One Unsafe Step is Too Many
West Orange High School is a two year Champion School, located in Essex County.  Their campaign "One Unsafe Step is One too Many" was created by the newly formed Nikhil Badlani Foundation Youth Advisory Board to stress the importance of making smart and safe decisions to pedestrians and drivers in their community.  They approached the campaign in a comprehensive manner with the objective to promote traffic safety to all levels, reaching out to the middle school, high school and the whole community.  The goal in the middle school was to address both pedestrian and bus safety in which students took the Pedestrian Safety Pledge.   At the high school level, they advocated for traffic safety by setting up a stand for safe-driving week and arranged interactives which the students participated in.  They also focused on the community as a whole in which the campaign's participants took part in many meetings and events throughout the town spreading their message "One Unsafe Step is One too Many".  The youth advisory board worked as a team to partner with various organizations to implement their project.  These organizations include but are not limited to the West Orange Pedestrian Safety Advisory Board, Assemblyman McKeon, and the West Orange BOE.    Accomplishments include adding a left turn signal on a busy intersection in their community and creating the "STOP for Nikhil Safety Pledge" mural, which is a visual reminder every day of the effects of their actions.
Get Started with Our Tools for Schools

To help you become a Champion School for safe teen driving, the following is a collection of content, tools, and resources. Looking for something else? Contact Us »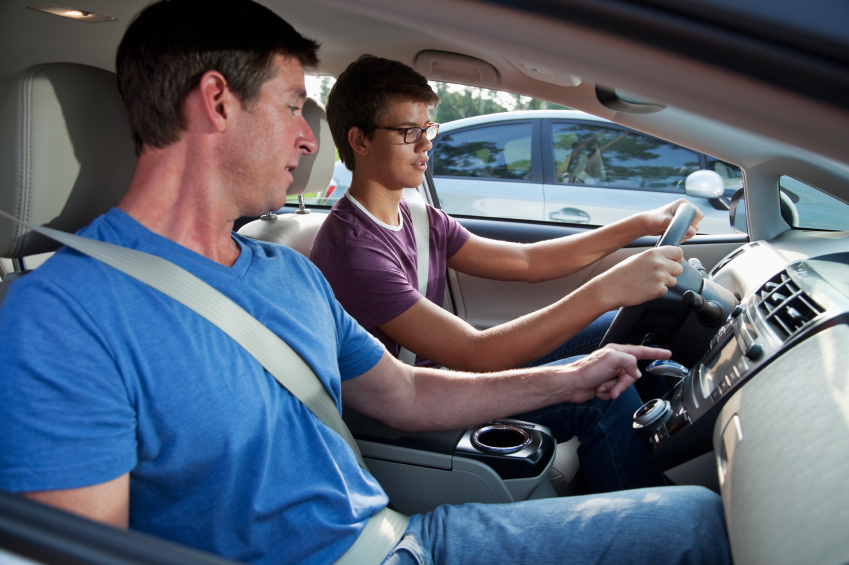 Our 10th Anniversary (2019-2020) Participating Schools
Bogota Jr/Sr High School
Bound Brook HIgh School
Bridgeton High School (Early College High School Program)
Bridgewater-Raritan Regional School District
Burlington City High School
Camden Academy Charter High School
Cumberland County TEC
Cedar Grove High School
Clearview Regional High School
Colonia High School
Colts Neck High School
Columbia High School
Delaware Valley Regional High School
Dunellen High School
Egg Harbor Township High School
Fort Lee High School
Freehold Township High School
Glassboro High School
Hammonton High School
Howell High School
Hunterdon Valley Polytech
Immaculate Heart Academy
Indian Hills High School
Irvington High School
Jackson Liberty High School
JP Stevens High School
Kearny High School
Kittatinny Regional High School
Lawrence High School
Lenape Regional High School District
Lincoln High School
Lindenwold High School
Lodi High School
Manalapan High School
Manchester Regional Day School
Marlboro High School
Mastery High School of Camden
Matawan Regional High School
Marine Academy of Technology & Environmental Sciences (MATES)
MIddle Township High School
Middletown High School South
Millburn High School
Montclair High School
Moorestown High School
North Arlington High School
North Plainfield High School
Nottingham High School
Nutley High School
Oakcrest High School
Overbrook High School
Pallisades Park Jr/Sr High School
Paul VI High School
Pequannock High School
Princeton High School
Rae Kushner Yeshiva High School
Red Bank Catholic High School
Red Bank Regional High School
Ridgewood High School
Riverside High School
Robbinsville High School
Saint Joseph High School
Salem County Vocational Technical School
Scotch Plains-Fanwood High School
Somerville High School
Trenton Central High School
West Orange High School
Westwood High School
Woodbridge High School
Become A Champion Schools Sponsor
The U Got Brains Champion Schools Program would not be possible without the generous support of our sponsors. In addition to a grant provided by the New Jersey Division of Highway Traffic Safety, we have partnered with other organizations that share our commitment to keeping new drivers safe on the roadways.
Sponsorship opportunities are available for our 2019-2020 U Got Brains Champion Schools Program. Don't miss your chance to be a part of this innovative program.